This is a monthly product update where I share what I've been working on recently. For the previous installment, check out the September 2022 Update.
Demo Video
It's only five minutes long, but getting a demo video recorded and edited took up a lot of energy this month. I'm really happy with how it turned out, though!
Filterable Retros
Added filtering to retro comments, so you can filter to each prompt if you want to do break things down like that during a discussion.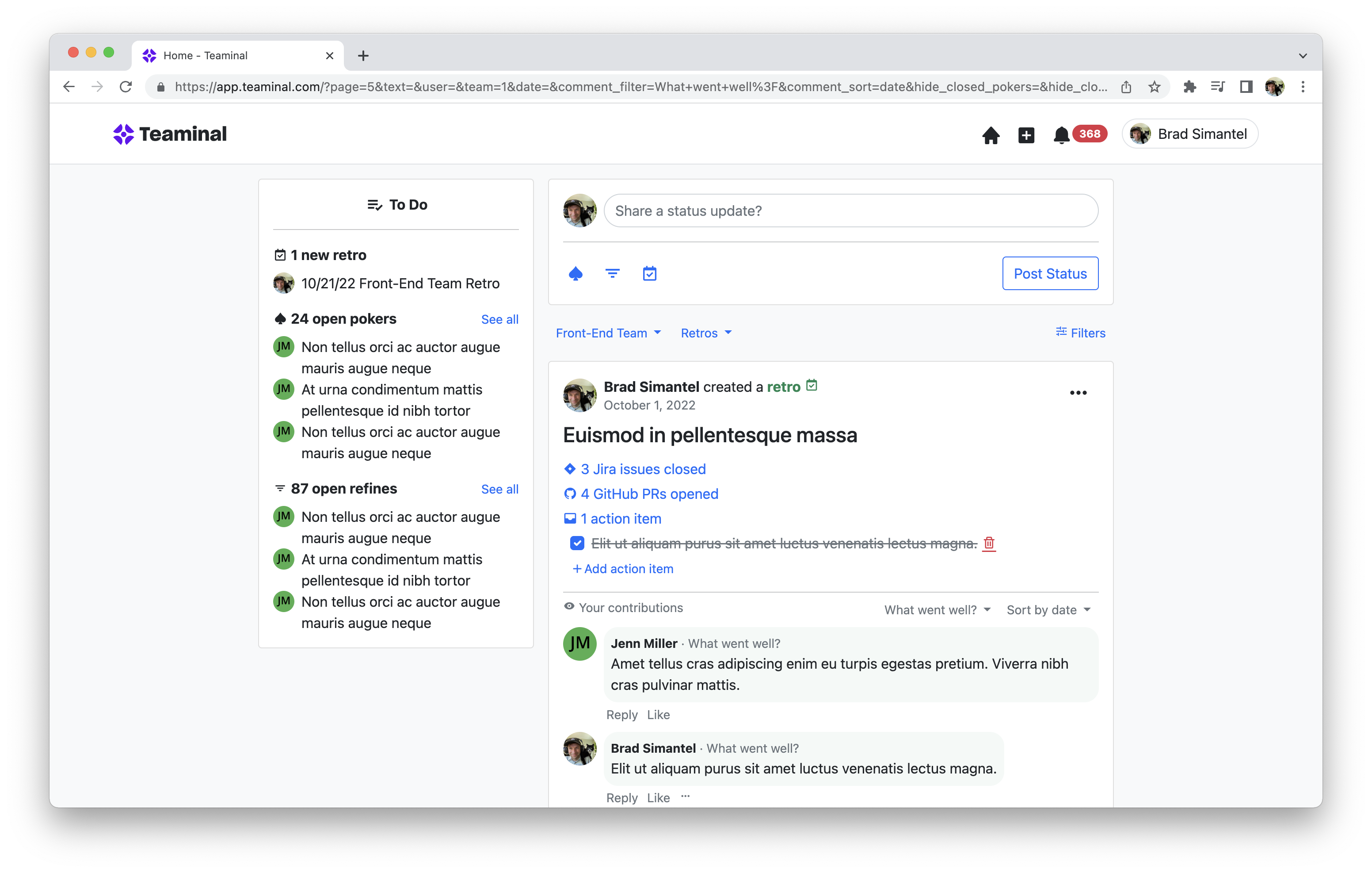 I was originally toying with the idea of showing the prompts as columns in the drilldown view, but the UX felt clunky, so this seemed like a good starting point.
Improved Pokers/Refines in Slack
For pokers, previously you could only vote for story points in Slack. Now, once everyone has voted, votes will be revealed and the buttons will change to "Set Jira to N" to push story points to Jira if you're using the Jira integration or "Close pointing" if not.
Same for refines, minus the Jira functionality (for now).
Fixes & Improvements
In addition to the items above, I also shipped several fixes and improvements:
Better error handling when there are problems pushing story points to Jira from planning poker.
The ability to delete comments and replies.
Improved how the word cloud on the dashboard is displayed at all screen sizes.
Don't send notification emails to users who have been invited to an account but haven't ever logged in.
I now send a sequence of up to three welcome emails if you don't invite teammates or enable any integrations.
Improved mock data generation so it can be run on app.teaminal.com and keep the demo account looking fresh.
Make the Jira story points field configurable instead of just looking up a field named "Story Points" and hoping that's right.
Add a "Contact Support" option to the account dropdown.
Fix error with poker/refine reminders in Slack that occurred when the list got too long.
Fix the sentiment number on the dashboard that was being calculated incorrectly.
Update: The November 2022 Update is the next post in this series.