This is a monthly update where I share what I've been working on recently. For the previous installment, check out my January 2023 Update.
Dang, February flew by! I bit off some bigger tasks this month, so it really feels like I barely made any progress. Then again, I always wish I was going faster, so nothing new there.
In addition to feature work, I chatted with a potential marketing partner and, separately, an SEO agency, but haven't pulled the trigger on either yet. I also had a couple sales calls and a few organic signups!
As for the features:
Video status updates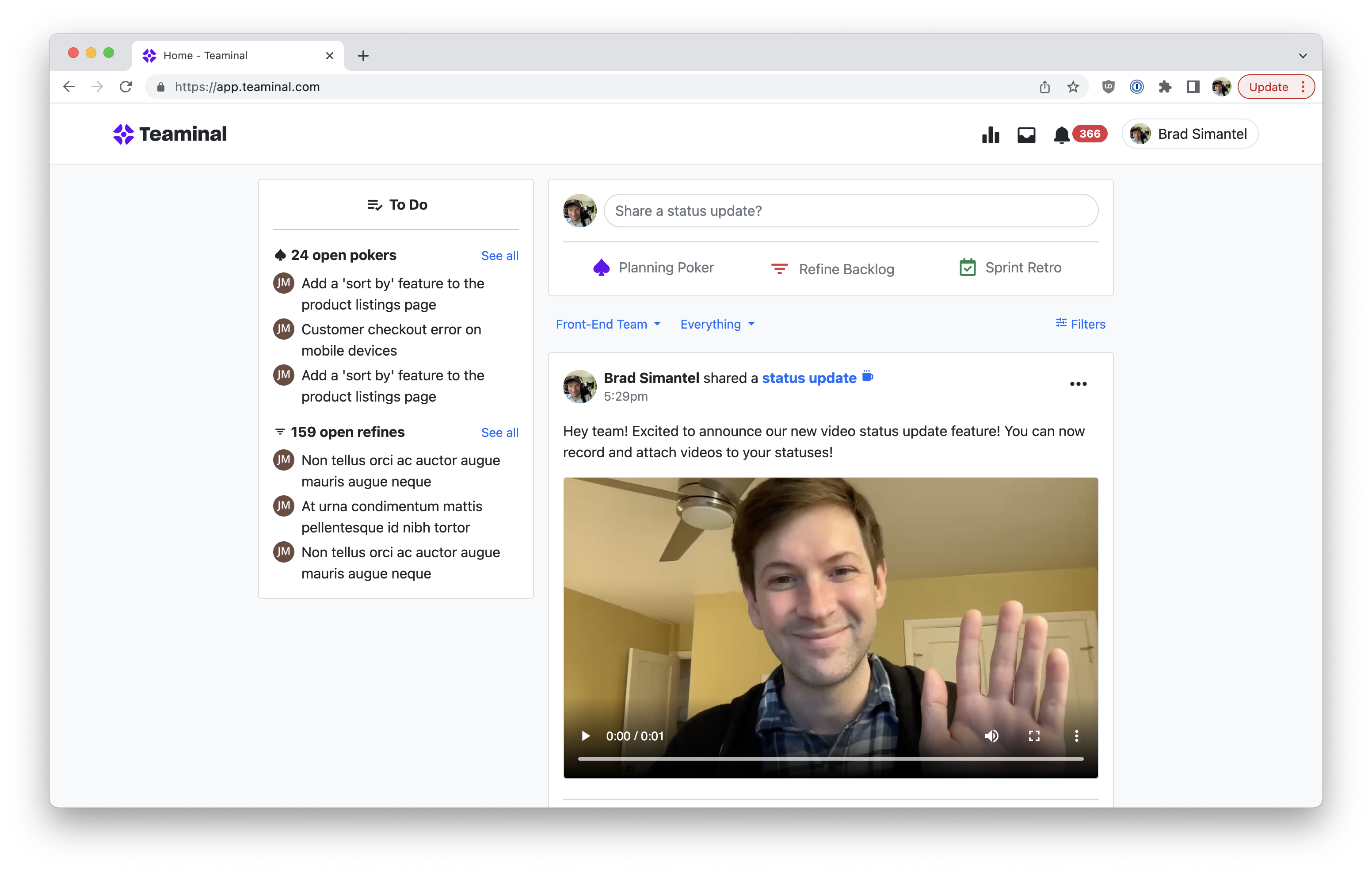 You can now record a video and attach it to your status update. This lets you demo what you're working on and get some virtual facetime with your team.
I'm also hoping this will help onboarding since I can attach videos to some of the "welcome" status updates that are created in new accounts now.
Microsoft Teams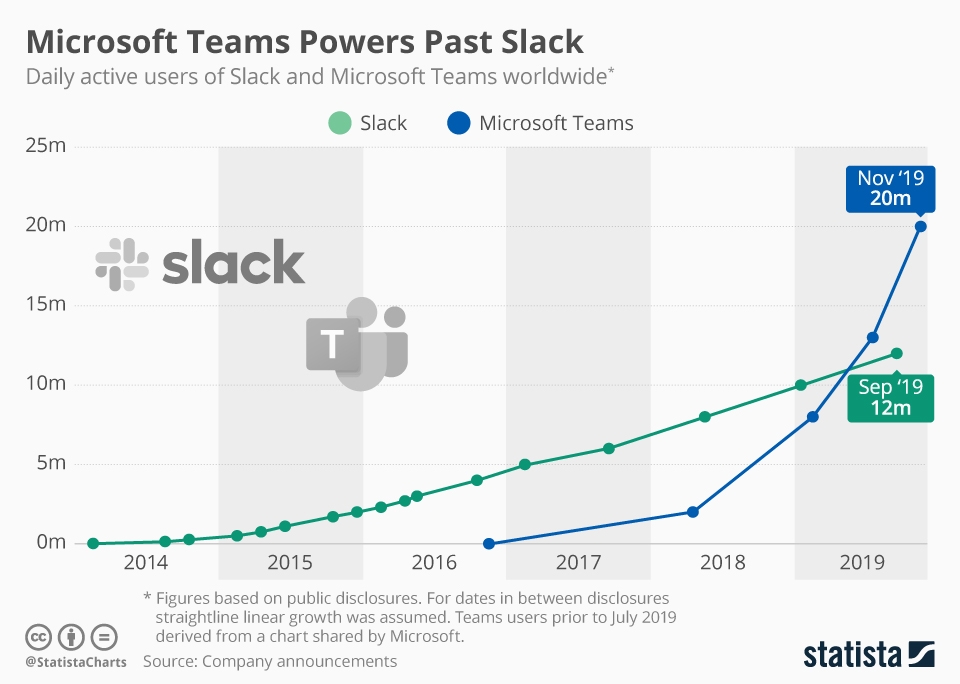 Microsoft Teams adoption has blown Slack away the past few years, as shown in the graph above. Especially now as companies are looking to cut costs, it's hard for many to justify the expense of Slack if they already get Teams bundled with their Microsoft 365 subscription.
Which is all a long way of saying that work has begun on a Microsoft Teams integration for Teaminal! I probably shouldn't announce it just yet, but it ate up a good bit of time this month, and I want to get everybody hyped up for it!
March and beyond
After I finish the Teams integration, I'm torn about what to work on next - building out more integrations like GitLab, Asana, Monday, and ClickUp, or trying to focus on marketing.
I think I'm going to make March "integrations month" since I'm already committed to the Teams integration, plus I've had a couple sales calls recently where lack of integrations was the thing that cost me the deal. I like to think if I pushed I could get 2-3 more integrations out, on top of the Teams work.
Then after March we'll be in Q2, and I can go all-in on marketing (mostly SEO, but I want to experiment with PPC as well). I also want to do a proper launch on Product Hunt and Hacker News, plus maybe a press release, which could help with link building.
Update: The March 2023 Update is the next post in this series.